Automation & Power Products Ltd is a solution provider that is driving the digital transformation of Industries,Utilities and Transport & Infrastructure as a partner of ABB, Fimer, ABB Hitachi, TE Connectivity and Doble in Mauritius, Seychelles and Madagascar. Automation & Power Products Ltd offer customer focused Electrification distribution solutions and Industrial automation Solutions. These solutions connect, protect and automate critical customer processes – including power and energy distribution / management. It improves the reliability and efficiency of its customers' activities. In addition, we help in developing intelligent building control systems for home and building automation to improve comfort, energy efficiency and security.
Automation & Power Products Ltd has been incorporated in Mauritius on 12th December 2019 as domestic company limited by shares. Post the decision to discontinue its local legal entity in Mauritius, ABB has appointed Automation & Power Products Ltd as a  partner to offer wide range of ABB products & Solutions to its customers based in Mauritius, Madagascar & Seychelles. The Board of Directors of the company are ex-Management team of ABB,who held critical managerial positions in ABB Mauritius and have a collective experience of over 35 years at ABB and in these Markets. The key employees of Automation & Power Products Ltd's are also ex -employees of ABB Mauritius who were trained by ABB for various products and services and have vast experience working with the customers in these Markets.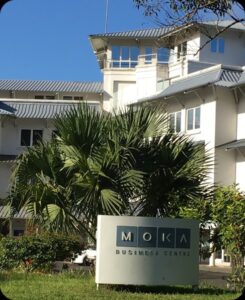 Automation & Power Products Ltd's offers a wide-ranging portfolio of ABB products, digital solutions and services, from substation to socket, enabling safe, smart and sustainable electrification. Offerings encompass digital and connected innovations for low- and medium-voltage, including EV infrastructure, solar inverters,modular substations, distribution automation, power protection, wiring accessories, switchgear, enclosures,cabling, sensing and control. The offerings also include Power and Distribution Transformers and services related to them.Automation & Power Products Ltd 's offers a broad range of Industrial Automation solutions for process and hybrid industries, including industry-specific integrated automation, electrification and digital solutions,software and advanced services from ABB portfolio. It also offers ABB's drives and motors. We provide customers with the complete range of electrical motors, genera-tors, drives and services, as well as mechanical power transmission products and integrated digital powertrain solutions.We serve a wide range of automation applications in transportation, infrastructure and the discrete and process.
Lot 211,Moka Business center,
80813,Mount Ory Road,
Moka,Mauritius,
Phone : +230 4333039
Fax     : +230 4330491